Rosemount
Contact us
TEL: 001-929-333-5513
FAX: 001-929-333-5513
Add:245 E MAIN ST STE 115,ALHAMBRA CA 91801,USA
> Read more
Rosemount
Rosemount 2088 gauge and absolute pressure transmitters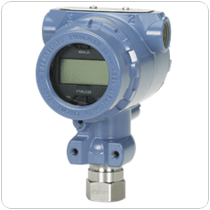 The Rosemount 2088 is a highly reliable and accurate transmitters, light and compact design. 2088 calibration range can be as low as 0 Zhi 1.5 psi (0.1 bar), also up 0 Zhi 4000 psi (275.8 bar). It can also be used to measure negative pressure range. 2088 measurement functions can be used reliably in almost any application.
Reference Accuracy: ± 0.10% range
Range: 20: 1
Installation Stability ± 0.10% of the upper limit of 12 months.
Available protocols include 4-20mA HART and 1-5 Vdc HART low power consumption.
Rosemount 2088 Absolute and gauge pressure transmitters
• provides high calibration accuracy of 0.075%
• Lightweight and compact design for cost-effective installation
• Applicable protocols include 4-20 mA HART® and 1-5 Vdc HART Low Power
• absolute and gauge pressure range up to 276 bar (4000 psi)
• 20: 1 turndown ratio
Rosemount 2088 pressure transmitter
Provide proven reliability for the gauge and absolute pressure applications
• Applicable protocols include 4-20 mA HART® and 1-5 Vdc HART Low Power
• Fully configurable LCD process variables, percentage range and diagnostic messages can be displayed
• Compact size, lightweight and can be easily installed
• with stainless steel or alloy C-276 wetted material selection
Discover the real value of the equipment through the Smart Wireless THUM ™ Adapter
• Use of field intelligence and improve quality, safety, availability and operation, lower maintenance costs
• Remote administration and monitoring the health of devices
• Support for new wireless measurement points
• use of existing loop power
Mature, stable technology and innovation DP Level
• Use comprehensive process connectivity products, fill fluid, mounted directly or capillary connections and materials can be connected to almost any process
• Use QZ Option to quantify and optimize overall system performance
Instrument Manifolds - quality, convenient and simple
• designed and constructed for use with Rosemount transmitters provides the best performance
• Factory assembled, saving installation time and costs
• Provide a variety of styles, materials and configuration
More Models and low price, please contact services@myjackwell.com